Swati Yelmar
Founder, President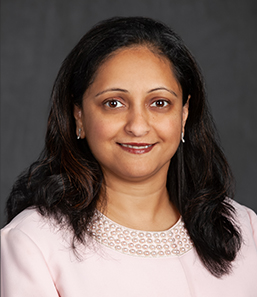 Swati Yelmar is founder and President of Saicon Consultants Inc, an award-winning IT technology company established 1998 in Overland Park, KS which provides IT services to fortune 500 Companies. Swati brings 20 years of management experience to Saicon. She has been key in establishing, building company and plays a critical role in defining Saicon's Strategic Direction, Alliances and Partnerships.
Her leadership role has grown Saicon through a variety of economic and industry climates. Saicon is recognized locally and nationally as a The Kansas City Journal Ranked #1 for "Fastest-Growing Area Businesses" in 2006, Top 50 Fastest growing Woman-Led Company – Entrepreneur Magazine – 2007 and Inc 500 Company – 2006, 2007, 2008, 2009 and 2010.
She received her Bachelor's degree from the University of Pune, India.
Back