Rajashree Narawane
Vice President - Human Resources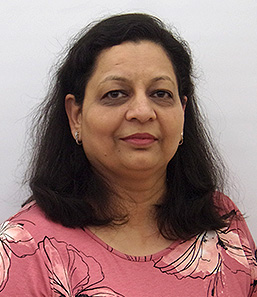 Rajashree's professional background includes over 26 years of diverse experience working in the Manufacturing and IT Consulting Industry in India and US. She is an experienced Professional with 10 plus years of experience in HR Operations and has achieved vast knowledge in Recruitment, Interviewing, Performance Management, Employee Relations, Training & Coordination, Induction Programs, Compensation Benefits policies, Immigration, Project Management.
In addition to IT she has worked for 16 years in Transformer Manufacturing Industry and was an owner of one of the successful organizations in India.
She has achieved a Bachelor's Degree in Accounting and Finance and Taxation Law from Pune University."
Rajashree reports to our President, Swati Yelmar.
Back