Dan Valia
Senior Vice President – Sales US-West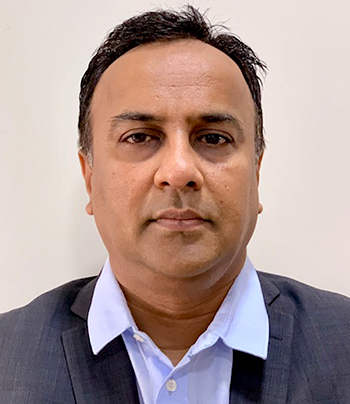 Part of Saicon's Executive Management team, Dan (Dharmen) Valia comes with over 20 years of diverse experience across sales, services, project management and a strategist in Implementing and executing new Initiatives, he would be responsible for the business in USA. He successfully grew Government and Public sector business for Aurionpro providing world class software, IT outsourcing services, Infrastructure projects, turnkey solutions, and Consulting offerings to Government and PSU customers.
Prior to Saicon, Dharmen held various leadership positions at Aurionpro and was CEO at eTechnosoft. He helped them penetrate and grow new markets, geographies and industries. He has had successful stints at Nextcard and Nortel Networks.
Dharmen Valia has a Masters in Marketing management from Wellingkar University (Mumbai). Dan reports to our CEO, Ramesh Lokre.
Back